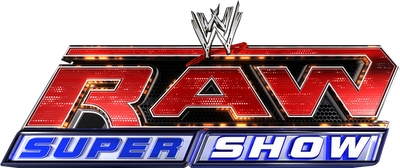 [EVENT]: WWE.Monday.Night.Raw.2012.07.02.HDTV.x264-RUDOS
[RELEASED]: 07.03.2012
[AIRED]: 07.02.2012
[SIZE]: 1.06 GB
[SOURCE]: USA HD
[CONTAINER]: mp4
[RESOLUTION]: 704 x 400 (16:9) @ 29.970 FPS
[VIDEO]: x264 @ 1404 kbps
[AUDIO]: AAC @ 192 kbps
[LENGTH]: 92 Mins




Santino Marella & Kofi Kingston y R-Truth & y Christian (© – &. vs Prime Time Players (con A.W.), Cody Rhodes y David Otunga.
Alberto del Río vs. Sin Cara.
Mixed Tag Team Match: Sheamus © y AJ vs Dolph Ziggler y Vickie Guerrero.
Heath Slater vs Doink the Clown.
No Disqualification Match: The Big Show vs KANE.
Tyson Kidd vs Tensai.
CM Punk © y John Cena vs. Daniel Bryan y Chris Jericho.


||HDTV x264 RUDOS| |INGLES|